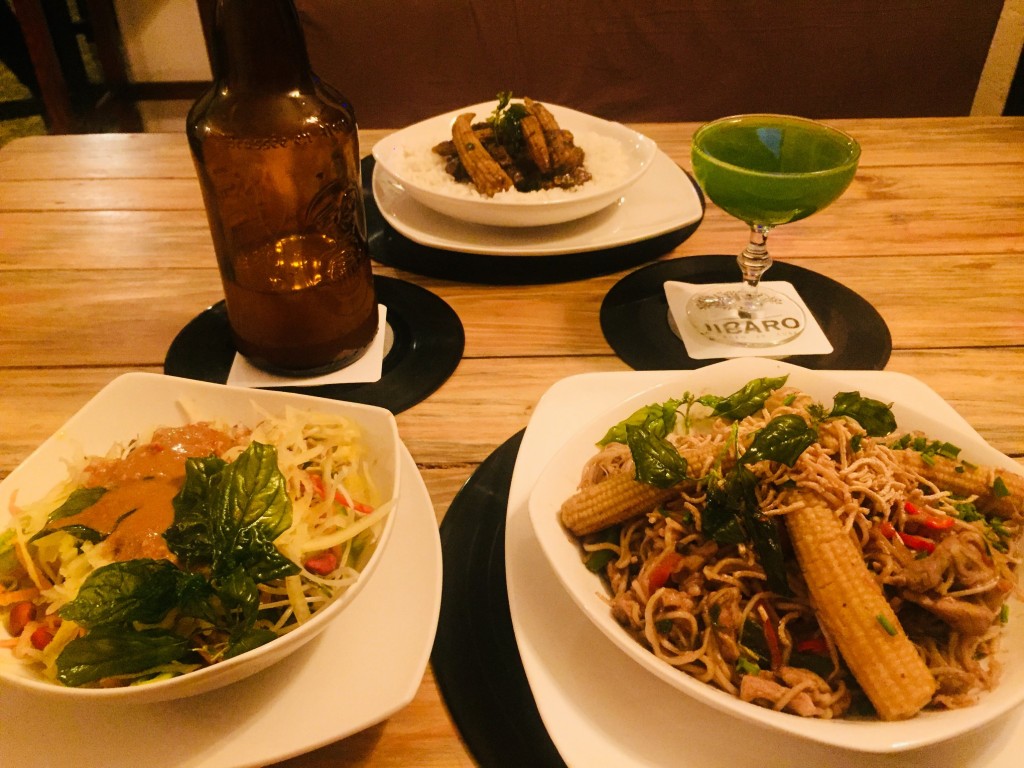 Jíbaro is located in the neighborhood of San Isidro, one of the most picturesque areas of Old Havana. Its imposing architecture seems to resist the passing of time, housing buildings of the 17th and 18th centuries, such as the church of the Holy Spirit, the church of La Merced and the church of San Francisco de Paula. The restoration projects taking place elsewhere in Old Havana have not arrived here, so the contrast with the historic center is evident. San Isidro is one of Havana's most personable neighborhoods.
Jíbaro is easy to spot: a large mural full of striking colors indicates the entrance. The space is small, but efficient. They added a mezzanine suitable for large groups, taking advantage of the high walls. The design is modern and casual, reusing old pipes as lamps and pallets converted into furniture. Decor includes paintings by Cuban artists, and the floors are amazing, with perfectly preserved mosaic tiles from the last century.
The bar offers a healthy selection of non-alcoholic cocktails (aka mocktails), but that didn't stop the Prince of Wales and the Duchess of Cornwall from having a good time during their recent visit to Havana. Fortunately for those who like a beer or glass of wine with their dinner, they have those too.
The food here is comprised of simple, typical dishes with local ingredients, curiously presented. But everything changes on Fridays each week, when their recipes are inspired from different regions of the world. So far they have had: Hindu Fridays, Gypsy, Bolivian, Thai, Colombian, Moroccan, Taino, Brazilian, and more, many times with guest chefs.
Definitely a new restaurant worth visiting, especially as it provides an excuse to visit the super-cool San Isidro neighborhood.
Food: Cuban and International
Schedule: Every Day 10:00 – 00:00 hrs
Cost: 7 – 10 cuc
Address: Merced 69 e/ Cuba y San Ignacio, Habana Vieja Contact: +53 7860 1725, +53 53468789, therealjibaro@gmail.com