Cuba's capital is poised for culinary excellence. Last year there were many changes and anticipation built in the gastronomic scene with self-employment licenses reopened in Cuba on December 7. This brought a sense of hope and motivation to the new year which that can be felt in the streets and local dining establishments. Conversations can be heard on every street corner about "the business that I want to set up", or "an awesome app that needs to be installed".
So this is a vital moment for the dining scene in Havana, increasingly specialized and creative, capable of satisfying the most diverse and sophisticated tastes. The restaurant owners don't want to compete with each other — they want to compete with the world. They are interested in improving their wine lists or training their managers in Europe, and every day we see more and more improvements in service that are on par with global standards. 
With that in mind, Havana Insider is committed to recommending the best this accelerating city has to offer. We want your experiences to be spectacular, so here is our carefully selected list of the 10 best restaurants in Havana in 2018.
Otramanera
Elegant, sophisticated and contemporary. Otramanera provides a great dining experience, combined with its excellent wine list — definitely one of the best in town.
Best for: Formal dining, wine lovers, romantic couples.
Don't miss: The beef cooked at low temperature over roasted potatoes and caramelized onions.
Cost: CUC15-21
Address: Calle 35 e/20 y 41 Miramar, Playa
Contact: +53 72038315, otramaneralahabana@gmail.com, reservas@otramaneralahabana.com
Iván y Justo
The food lives up to the accolades that have been pouring in on this inn-like eatery. The lechon or roasted pig by itself is wonderful.
Best for: Excellent Cuban food, Family dinners.
Don't miss: The lechon or roasted pig.
Cost: CUC22-28
Address: Aguacate #9, Esq. Chacon, Havana Vieja
Contact: +53 7 8639697, ivanchefsjusto.restaurant@yahoo.com
El Cocinero
Being dramatically set in a refurbished cooking oil factory is reason enough to love this place. There is great food too, of course. Try dining at the gourmet restaurant on the first floor and then go up to the rooftop terrace for a drink.
Best for: Casual dining and drinks.
Don't miss: The tuna toast appetizer, scented aniseed rice with lobster.
Cost: CUC15-21
Address: Calle 26 e/ 11 y 13, Vedado, La Habana
Contact: +53 7 8322355, http://www.elcocinerocuba.com, info@elcocinerocuba.com
La Guarida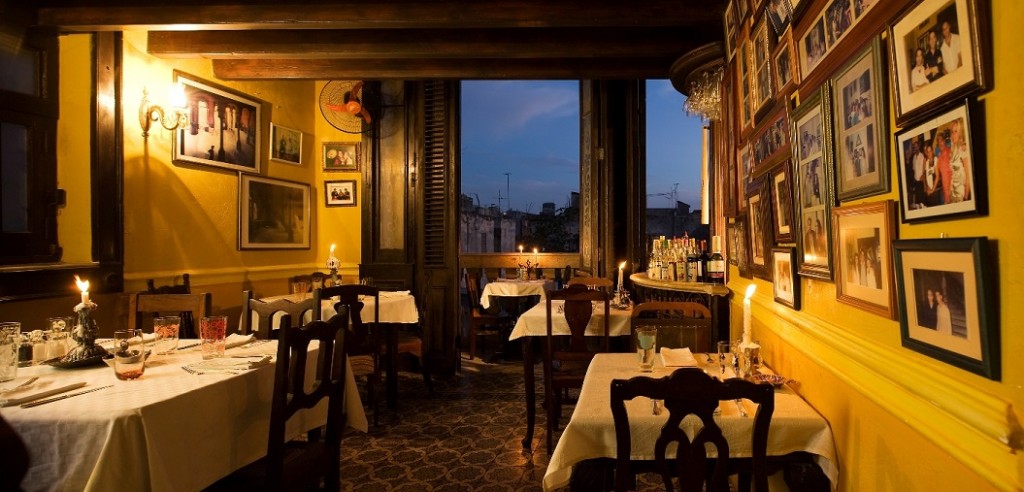 Two decades on, this place has become synonymous with fine dining in Cuba. In terms of overall quality and atmosphere La Guarida is pure value.
Best for: Something more than a Cuban gastronomic experience.
Don't miss: The Smoked Marlin tacos with rum perfume, mayonnaise and capers appetizer, the suckling pig in a savory honey and orange sauce (try it with Champagne).
Cost: CUC28+
Address: Concordia #418 entre Gervasio y Escobar, Centro Habana, La Habana
Contact: +53 7 8669047, http://www.laguarida.com
Vistamar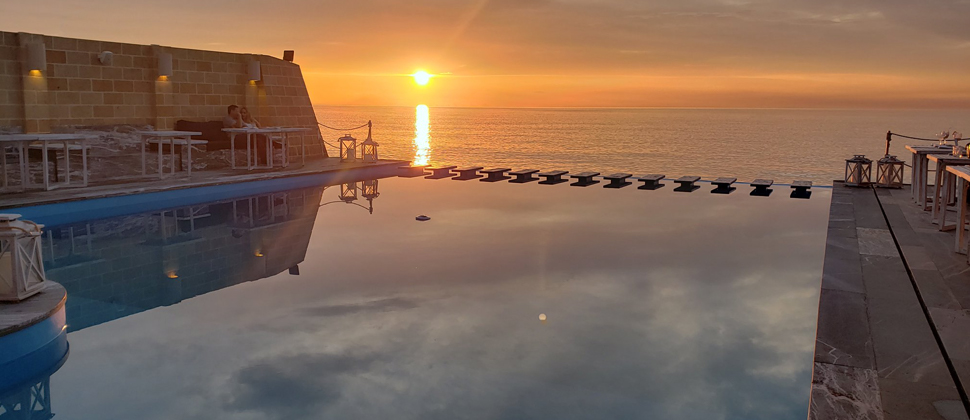 You'll be hard pressed to find a better restaurant view in Havana than the one at Vistamar. The grilled seafood is sublime and there is also an interesting – and reasonably priced – wine list.
Best for: Lunches by the sea, great views.
Don't miss: Grilled fish and seafood.
Cost: CUC15-21
Address: Ave 1ra #2206 / 22 y 24, Miramar
Contact: +53 72038328, reservas@restaurantevistamar.com
El del Frente
Definitely one of the coolest bars/restaurants in town. The drinks here are exceptional. Light a cigar on the rooftop and try one of the best gin tonics, daiquiris and mojitos in Havana. 
Best for: Exceptional drinks, light meals, get together with friends.
Don't miss: Bloody Mary "Cesar Premium", any Daiquiri available.
Cost: CUC15-21
Address: Calle O'Reilly No. 303 e/ Habana y Aguiar, Habana Vieja
Contact: + 53 78674256
Toros y Tapas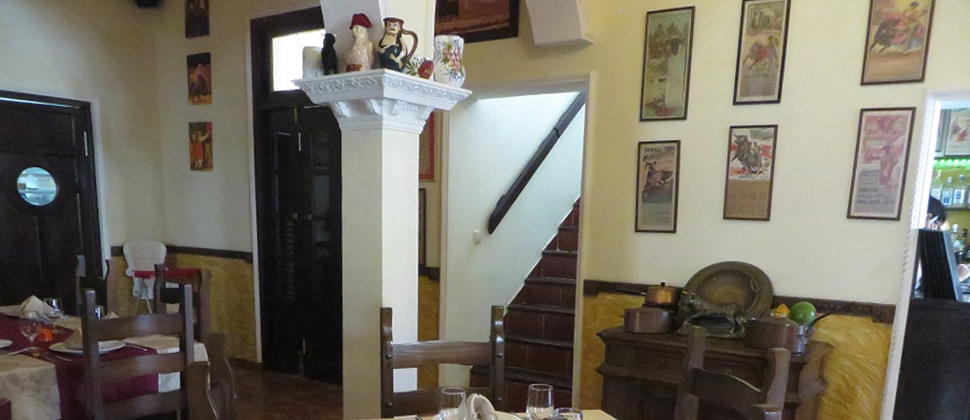 We highly recommend this Spanish restaurant. The food is fabulous and we have never heard of anyone leaving Toros y Tapas discontent.
Best for: Authentic Spanish cuisine, excellent quality and generous portions.
Don't miss: The piquillo peppers, paellas and rice specialties.
Cost: CUC10-18
Address: Calle 6 #124 e/ 3ra y 1ra, Miramar, Playa.
Contact: +53 7202 1548, torostapas@gmail.com
La Corte del Príncipe
Many of its regular clients, including Italian expats, consider La Corte del Príncipe the most authentic Italian restaurant in town. The exceptional starters and fresh pasta make this a real winner.
Best for: Casual dining, authentic Italian cuisine.
Don't miss: Fresh pasta of the day.
Cost: CUC22-28
Address: Calle 9na esq. 74, Playa
Contact: +53 5 2559091
Jama
The eccentric mix of Cuban and Asian cuisine served here is an interesting addition to Havana. Cool and authentic, Jama is one of the go-to places right now.
Best for: Casual dining, quality Asian food with amazing drinks.
Don't miss: The steamed dumplings and signature fried rice with seafood and spices, Bloody Mary "Samuray".
Cost: CUC14-21
Address: Calle Aguiar No. 261B e/ O'Reilly y Empedrado, Habana Vieja
Contact: +53 7864 2252, +53 5264 7977
5 Sentidos
With the chef's exquisite interpretation of traditional recipes, this new paladar measures up to our expectations and goes beyond. It is now the talk of Havana.
Best for: Fun meals in the heart of Old Havana.
Don't miss: The salmorejo, ceviche and the exquisite lamb.
Cost: CUC14-21
Address: San Juan de Dios #67 e/ Compostela y Habana, Habana Vieja
Contact: +53 7864 8699, www.paladar5sentidos.com, info@paladar5sentidos.com