Havana's summer style is one of its greatest charms. Visitors move around the city in flashy convertibles wearing shorts day and night. So there are plenty of casual outdoor restaurants and cool terraces to enjoy refreshing mojitos and daiquiris.
To help you in your choice, here are 10 cool and casual places that we are sure you will love.
1. El del Frente
Definitely one of the coolest bars/restaurants in town. The drinks here are exceptional. Light a cigar on the rooftop and try one of the best gin tonics, daiquiris and mojitos in Havana.
Don't miss: The Bloody Mary "Cesar Premium" and the gin and tonics.
Cost: 14-20 cuc
Address: Calle O'Reilly No. 303 e/ Habana y Aguiar, Habana Vieja
Contact: + 53 78674256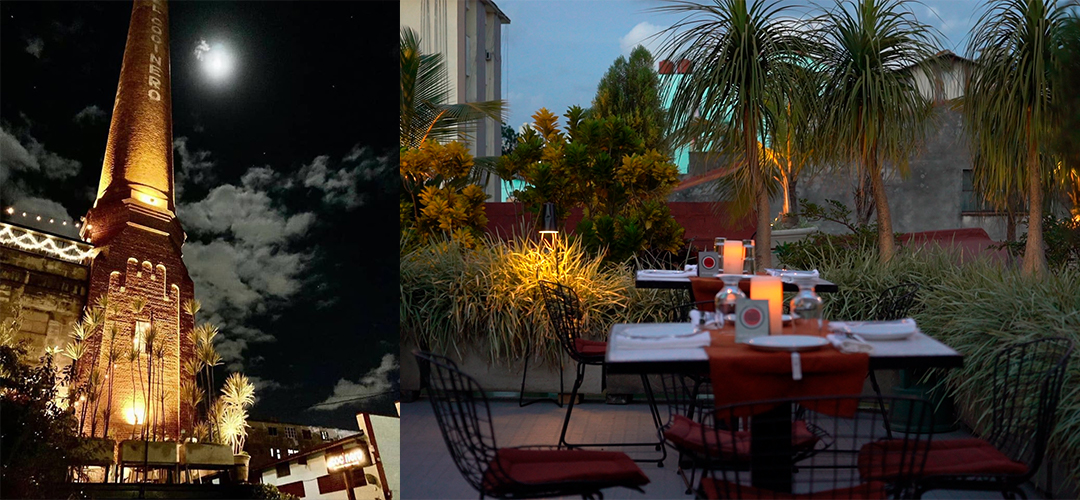 2. El Cocinero
Being dramatically set in a refurbished cooking oil factory is reason enough to love this place. There is great food too, of course. Try going up to the rooftop terrace for a light dinner and a few drinks.
Don't miss: The tuna toast appetizer, scented aniseed rice with lobster.
Cost: 15-21 cuc
Address: Calle 26 e/ 11 y 13, Vedado, La Habana
Contact: +53 7 8322355, http://www.elcocinerocuba.com, info@elcocinerocuba.com
3. El Café
The modern minimalistic style and local touches create a cool contrast here, resulting in a blend of European flair and Cuban flavor. Attention to detail elevates the service, while the menu features exquisite homemade bread, perfectly cooked eggs and crispy bacon sandwiches daily, as well as a selection of excellent coffee offerings, natural fresh juices and refreshing mojitos.
Don't miss: Bacon, Lettuce and Tomato Sandwich (with Avocado in Season) and the Cheese Sandwich with Paprika and Chives
Cost: around 8 cuc
Address: Amargura #358 e/ Villegas y Aguacate, Habana Vieja
Contact: + 53 7861 3817, elcafehavana@nauta.cu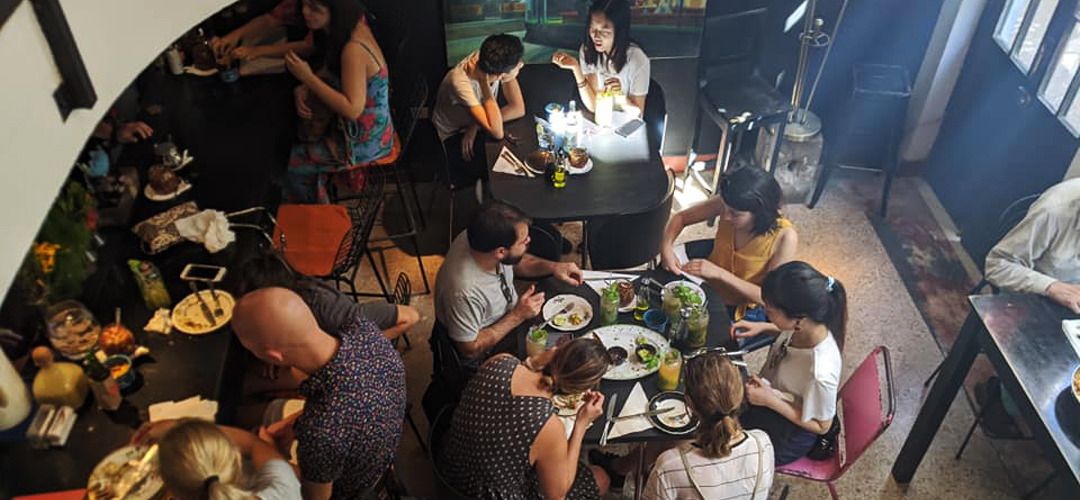 4. O'reilly 304
This simple restaurant is one of the trendiest and hippest eatery in Cuba at the moment. O´reilly is more than compensated with stylish, unassuming ambience, spectacular food and its sprawling cocktail menu. Also, Julio (the manager) is a total character.
Don't miss: The ceviche and the tacos are big standouts and any daiquiri here is top quality
Cost: 9 – 15 cuc
Address: O'Reilly 304 e/ Habana y Aguiar Habana Vieja
Contact: +53 7 8630206, +53 5 2644725
5. Café Bohemia
Café Bohemia offers a light menu that ranges from salads to Italian style panini named after both movie and novel titles. The café also has an extensive list of cocktails, fresh juices and multiple coffee choices. Perfect for a quick light lunch while walking the streets of Old Havana.
Don't miss: The ham sandwich named – who knows why – after Gabriel Garcia-Marquez's autobiographical novel "Memoria de mis Putas Tristes"
Cost: 8 – 14 cuc
Address: Plaza Vieja, San Ignacio #354, Habana Vieja
Contact: +53 7 8603722
6. Tocamadera
The restaurant is so calm and laid-back that it may be easily overlooked. However, once you step in, you'll notice its charming bohemian décor, which adds to the chilled and casual atmosphere. If you're looking for a new spot for intimate lunches or a quick cup of coffee, try Tocamadera!
Don't miss: You won't regret sinking your teeth into one of its tasty gourmet burgers or one of its succulent pastas with truffle and Manchego cheese.
Cost: 14 – 20 cuc
Address: Calle 38 #118 e/ 1ra y 3ra, Miramar
Contact: +53 52812144, Facebook: @tocamaderahabana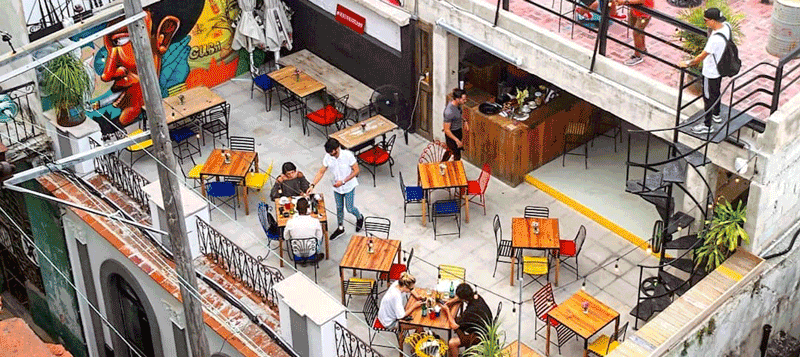 7. Jesús María 20
This rooftop space in Old Havana is the perfect spot for a fun night out with friends. It's casual, hip and artistic, and has a cool New York vibe. The bar is great and every cocktail is top quality. This resto-bar is on its way to becoming one of the hippest places in the city.
Don't miss: Their perfectly balanced daiquirís and their inventive gin and tonics
Cost: 10 – 17 cuc
Address: Jesús María #20 e/ Inquisidor y San Ignacio, Habana Vieja
Contact: +53 78667462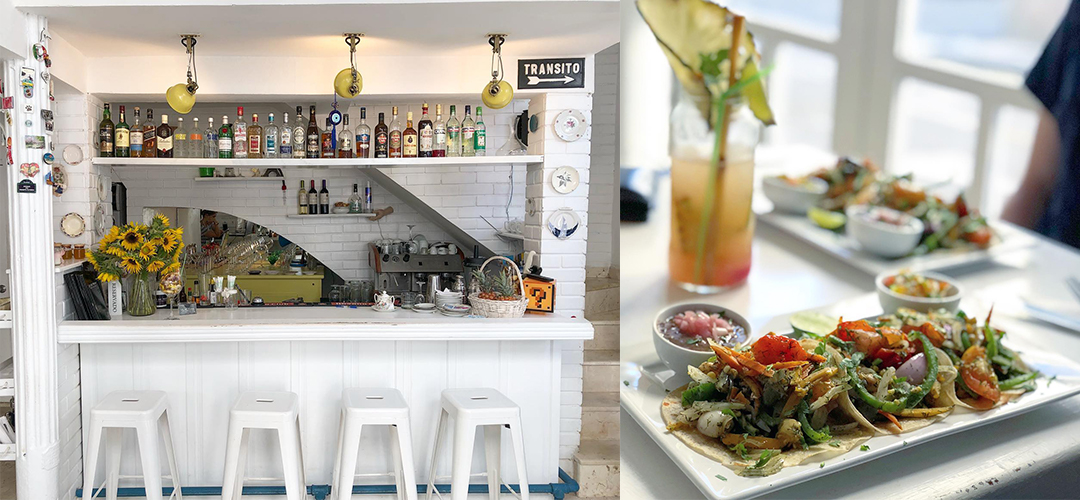 8. Lo de Monik
Casual, modern and youthful, this all white space with high ceilings and large windows overlooks the busy corner of Chacón and Compostela. The menu is so fun, simple and light, and the cocktails are spectacular. This charming little restaurant is exactly the kind of place that Old Havana needs.
Don't miss: the Cuban sandwich, the mango daiquiri and the cucumber and basil lemonade
Cost: 10 – 15 cuc
Address: Compostela #201 esq. Chacón
Contact: +53 78644029, lodemonik85@gmail.com
9. La Casa de la Bombilla Verde
This is a very active artistic space in El Vedado, a kind of cultural café and tapas bar where the Cuban trova is the star, with live performances almost every night, sometimes programmed and sometimes improvised. Young songwriters from all over the island come to perform here. Bohemian and relaxed, it's quite different from the prevailing bar environment in the city.
Don't miss: The Spanish tortilla (potato omelette) and the txistorra with fries
Cost: Less than 10 cuc
Address: Calle 11 #905 e/ 6 y 8, Vedado, La Habana
Contact: +53 5 8481331, delabombillaverdelaviejacasa@gmail.com
10. El Dandy
Part bar, part café and part art gallery, El Dandy is a neat place tucked away in a little corner of Old Havana. Furnished with Cuban objet d'art and old antiques, such as refrigerators, fans, televisions and lamps, the space is a beautiful tribute to nostalgia. T he cocktails are impressive here, and you'll want to pair them with scrumptious appetizers. However, the best thing about El Dandy is the cool, bohemian vibe.
Don't miss: Its roasted peppers as an appetizer and its balanced mojitos
Cost: 8 – 15 cuc
Address: Calle Teniente Rey #401, Plaza de Cristo, Habana Vieja
Contact: +53 78676463