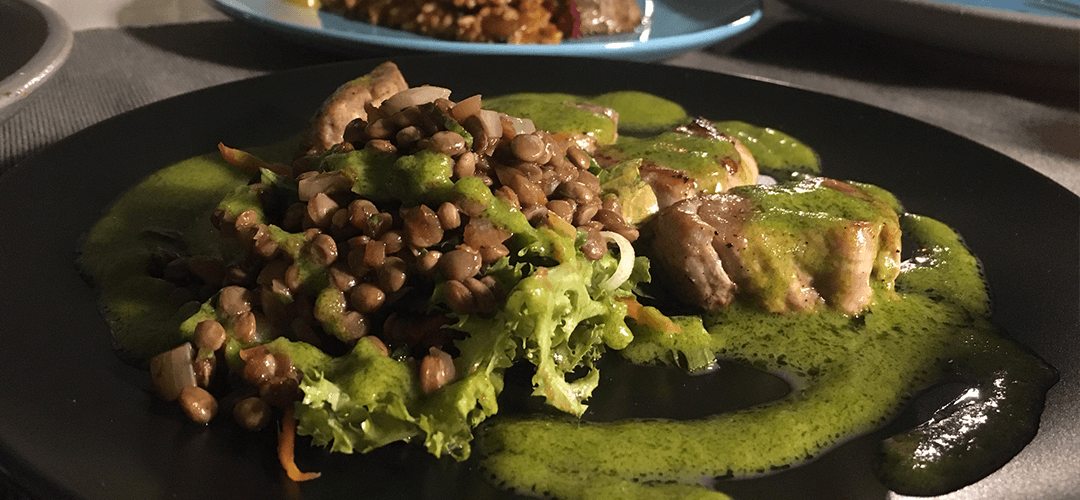 There are only things to love in this boutique luxury accommodation option in Havana. With just nine guest rooms, this hip and luxe hostal occupies a mid-20th century mansion on the shady 5th Street of Vedado. The perfectly restored property is an oasis of refined style and comforts still rare to Havana, boasting supremely comfortable bedrooms with fine linens and spacious and modern bathtubs. Guests can relax on the stunning rooftop terrace or dine at the gourmet restaurant, La Mueca. This boutique hotel also includes wifi, dry cleaning and laundry services, concierge and 24-hour room service.
The restaurant is a real gem, and its service is not exclusive to the guests of the hostal. La Mueca means grin, and the place is full of photos of visitors posing with silly faces. The atmosphere of this small restaurant is magnificent, pleasant and cozy. The menu is not extensive, but boasts originality, with a gourmet approach. Portions are small and prices are appropriate for the quantity. 
To start, we recommend ordering several dishes to share; the prosciutto croquettes served with an aioli sauce and the bowl of melt-in-your-mouth black beans are classics done right. Also, don´t miss the tamal en cazuela, a Cuban specialty made with tender corn and slivers of pork. But the star of our meal was the pork tenderloin cooked at low temperature and served with seasoned lentils. The pork was perfectly cooked, a little golden on the surface and tender on the inside, flavorful and succulent. The drinks get top marks as well; the passion fruit mojito is delicious, refreshing and balanced. There is also a nice collection of premium rums and a short, but decent wine list. 
Highly recommended, especially at night for quiet evenings or a romantic dinner.
Address: Calle 5ta esq. 8, Vedado
Contact: +53 78369032, 
Opening hours: every day,  12:00 – 22:30