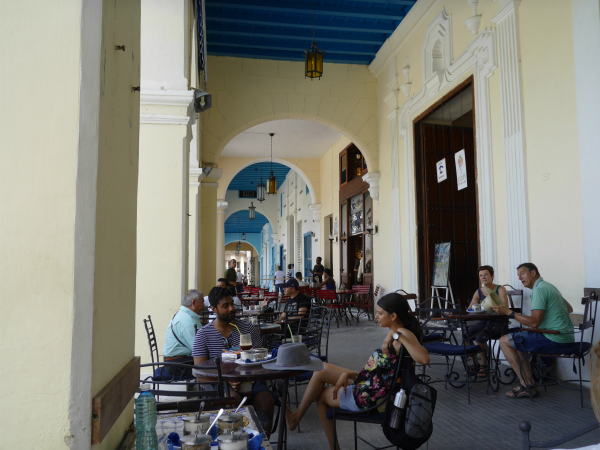 Coffee is another sign of changing dynamics between the United States and Cuba. Swiss giant Nestlé SA recently announced its Nespresso division would begin selling "Cafecito de Cuba" single use coffee pods in the United States. Made with coffee sourced from small farmers in Cuba, the product is expected to be available in United States beginning this fall, according to Nestlé.
Earlier this year the United States government expanded its list of Cuban products eligible for import into the United States to include coffee produced by independent Cuban entrepreneurs.
Cafecito de Cuba will be a limited release for now. In fact, Cuba's domestic coffee production is relatively small, at about 100,000 60-kg bags of coffee a year. Cuba has been producing fine Arabica coffee for over two centuries. There is production in the west, center, and east of the island, but some of the best coffee is grown in the Sierra Maestra mountains in the east, where growing conditions on the steep hillsides are excellent.
Coffee is an important part of Cuban culture, and is usually enjoyed rich and dark roasted in espresso-style, heavily sugared.
We are not sure Nespresso's new offering will be the same coffee quality as an espresso at the famed El Escorial coffee house in Old Havana's Plaza Vieja–but American consumers are about to have the chance to get reacquainted, after half a century, with one of the world's great coffees. And Nespresso apparently believe its new Cuban coffee venture will attract a lot of attention, especially in America.
-William McIlhenny, co-publisher of HavanaInsider.com