I have written in the past about the Golden Age for Cuban cigars, pinpointing the period from 1988 to 1996 when the island made excellent smokes. However, I have to say that it might extend to 1998 as I have recently smoked a number of delicious Partagas Serie D No. 4 from that year as well as the Trinidad Fundadores. The Trinidad was officially launched that year even though Fidel Castro gave them away as diplomatic gifts prior to that. I have never smoked a bad one. And the old cigars from the Golden Age from boxes in my collection and friends seldom disappoint if they were stored properly.
What's easier to say is the Black Period for Cuban cigars was from 1999 to 2001 and the cigars from this period are almost always disappointing. Just about every time I smoke a Habanos from that period they either don't draw or have very little flavor – or both. Don't touch cigars from these years.
I remember being in Cuba in 1998 when the then head of Habanos SA, the global distribution and marketing organization in Havana, told me that they planned to produce 200 million cigars by 2000. I even heard the figure 300 million. Obviously, someone had done the arithmetic and figured that they could double cigar export revenues from a couple hundred million dollars to a half billion by massively increasing production.
What they hadn't figured was that a generation change was happening in the fields, warehouses and factories, and not enough qualified workers existed for such an increase in production. More important, they didn't have the stocks of tobacco to make the extra cigars. It took a few years before they realized that the increase wasn't going to work and that the poor quality of the cigars they were making could damage the reputation of Habanos as well as their global market. Luckily, they stopped this foolhardy idea.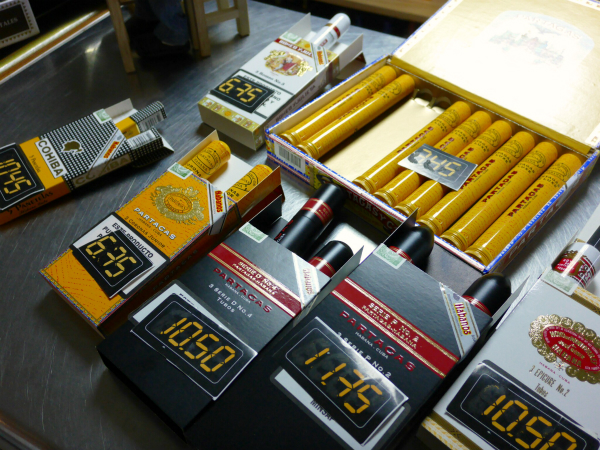 When I smoke a current production Habanos, or even one from 2002 or later, I am happy to know that exports are stable and quality maintained although some cigars that are currently released have poor wrapper quality primarily due to bad weather during the curing process over the last two years.
Regardless, Habanos always need to be artisanal and not industrial as the Black Period of Habanos reminds us.
-James Suckling, founder and co-publisher of HavanaInsider.com