Since the 1990s Cuba has been a magnet for Italians. Consequently, in recent years many Italian restaurants have opened in Havana, and they have expanded the culinary horizons of the island beyond pizzas and spaghetti. Nowadays, many Cubans appreciate a good fresh pasta, the unmistakable flavor of the tartufo or a succulent Sicilian cannoli for dessert.
Here are five of our favorite Italian restaurants in town:
1. Corte del Príncipe
Many of its regular clients, including Italian expats, consider La Corte del Príncipe the most authentic Italian restaurant in town. Exceptional starters and fresh pasta make this a real winner.
Don't miss : Fresh pasta of the day.
Address: Calle 9na esq. 74, Playa
Contact: +53 5 2559091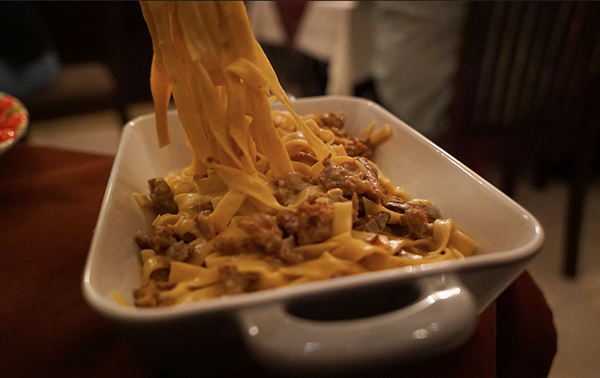 2. Nero di Seppia
Nero di Seppia offers a diverse range of pizzas, all cooked in a wood oven, as well as numerous pastas. The quality of the ingredients here is notable but we recommend you order with caution — servings are generous, particularly the pastas.
Don't miss : Fettuccine with salsiccia and porcini, Diavola pizza.
Address: Calle 6 #122 e/ 1ra y 3ra, Miramar
Contact: +53 54787871, walterginevri@nauta.cu
3. Bella Ciao
This lush Italian restaurant deep in the Miramar area delivers stellar classics that stay faithful to their Italian roots. With outdoor seating under a roof of green ivy and trees, there's a casual atmosphere that plays nicely with the classic austerity of many of the dishes on the packed menu. The quality of the food is consistently great.
Don't miss : The signature Bella Ciao pizza with Serrano ham, parmesan cheese, tomato and arugula.
Address: Esq. 19 y 72, Miramar, Havana, Cuba
Contact: +53 7206 1406 bellaciaohab@gmail.com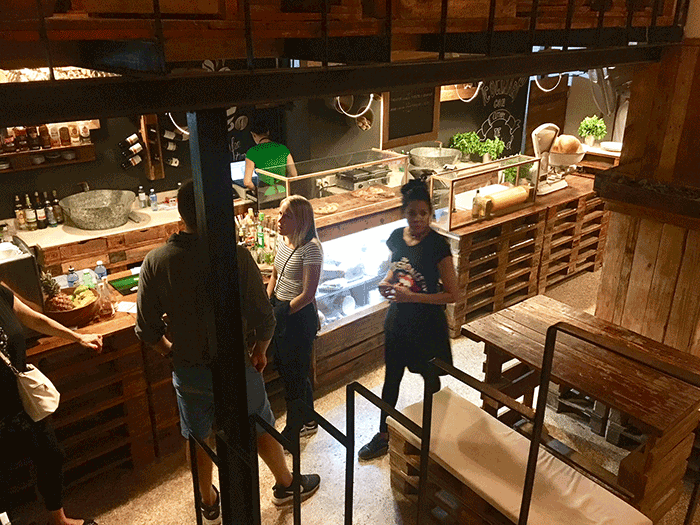 4. Il Rústico
Il Rústico specializes in thin-crust pizzas, focaccias and scacciata, all baked in a wood-fired oven. Combining the best ingredients and expert culinary techniques, the pizzas are a highlight, made with daily fresh dough and boasting thin and crunchy textures.
Don't miss : Pizza Ai Formaggi, pizza Romana.
Address: San Juan de Dios #53 e/ Habana y Compostela, Old Havana
Contact: +53 5539 4514, ilrustico.habana@yahoo.com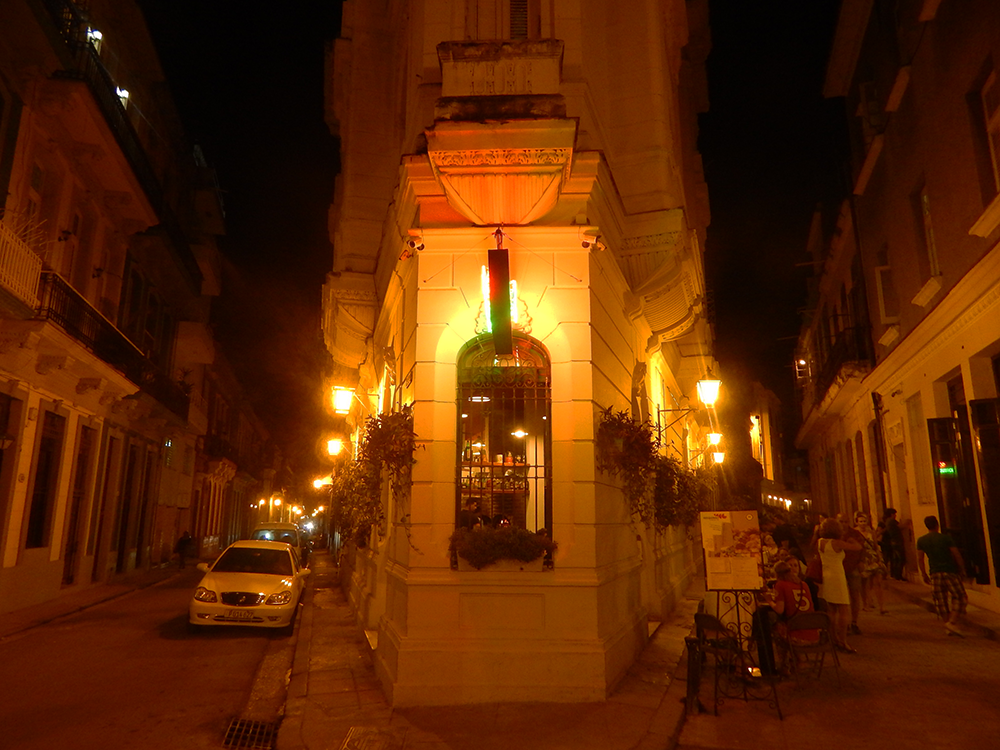 5. 5 Esquinas Trattoria
5 Esquinas Trattoria is located on the corner of the peculiarly named "Sword alley," a charming cobblestone street in the historic center of Havana. This is one of the most exciting restaurants in Old Havana. Pizzas here are the real deal and made in a wood-fired oven. Top of the line service, quality breakfasts, fresh pasta, and a lively dining room make this a restaurant to remember.
Don't miss : Pizza Charcutería with Serrano ham, pork, and Spanish sausage and the Napolitana (tomato, anchovy and orégano).
Address: Habana #104 esq. Cuarteles, Old Havana
Contact: +53 786062953