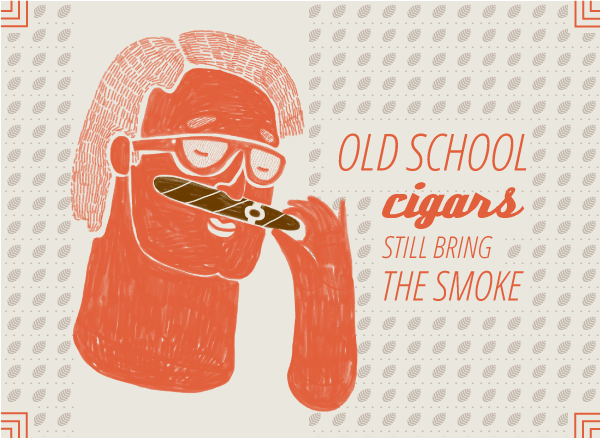 I started seriously smoking cigars in the 1990s after my first trip to Havana with The Wine Spectator, which was about to launch the American magazine Cigar Aficionado. Back then, I lived in London, and when I wasn't in Havana, I was regularly smoking a range of cigars. This was a period of small production, high-quality tobacco, both wrappers and fillers. Although sizes such as robustos were popular, the kings of the cigar world were the double coronas and pyramides (often called torpedoes.) Shame many of them are now out of fashion. They were richer and fuller flavored than those made today due to changes in tobacco varieties, which are now more resilient to diseases like blue mold and black shank. I've smoked a number of these "old favorites" in the last few months. And you know what? They're still excellent.
James Suckling
Partagas Lusitania Double Corona
This major cigar used to be one of the legends of Cuba in the 1990s, but as we all know, long and thick cigars became less popular. Nonetheless, this is one hell of a smoke, delivering a spicy, nutty character with tobacco and tea undertones. It's full, rich, and fresh. Check the cigars as one I found in the box was plugged at the end. 96 points.
______
H. Upmann No. 2
Another legendary smoke that was the talk of Wall Street in the heyday of the 1990s, as bankers celebrated big deals with a big smoke (torpedo size!). The cigar still delivers a lot of excitement with chocolate and hazelnut character. It's full and powerful. Velvety texture. Maintains the mellow yet rich flavor throughout. Very persistent. 94 points.
______
Punch Punch
So fresh and smooth. I don't understand why more people are not smoking this now. Love it still with spice, cedar, and floral character. 94 points.
______
Ramon Allones Specially Selected
This is dense and layered with an almost chocolate mousse sensation on the palate. Balanced and gorgeous. 95 points.
______
Montecristo Especiales No. 2
This was once one of my go-to cigars. Spice, mushroom, and black pepper character. Medium body and intense. So much here. Why aren't more people smoking this cigar? Love It. 94 points.