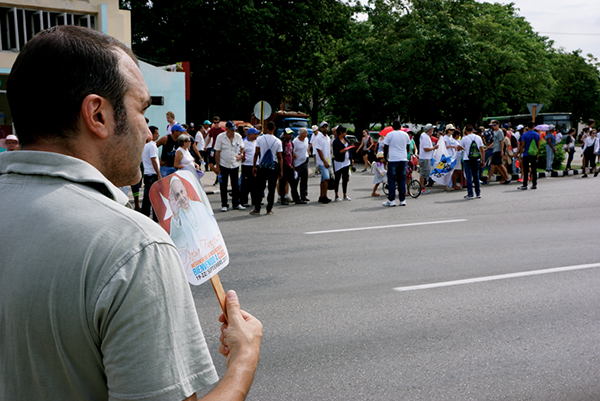 Pope In Cuba:
Pope Francis just ended his four-day visit to Cuba, during which he met with President Raul Castro and, privately, with Fidel Castro and his family at the latter's home. HavanaInsider was present at the large mass in Plaza de Revolucion (Revolution Square in English) and noted the enthusiasm of the crowd for the Pope's message of reconciliation and human service. You can read the New Yorker's feature on the pontiff's visit here and view the photo galleries here from the Telegraph to get a better ground feel for the historic visit.
Travel:
U.S. and Cuba are scheduled to hold talks from September 28-29 in Havana on normalizing airline service, Reuters reported, citing a U.S. official familiar with the matter. Currently all the flights from the U.S. to Cuba are charter services. Read the story here
The U.S. government further loosened restrictions on travel and doing business with Cuba. Under the new rules, U.S. citizens traveling to the island country under the twelve categories of general license can be accompanied by family members not participating in their program. Individuals and companies are allowed to open bank accounts in Cuba, and companies can also set up offices, warehouses and storefronts. The new rules also touched upon telecommunication and cruise ship operation. Less clear is what Cuba's reaction will be to these measures. For more details, read Wall Street Journal's report here.
Although U.S. has loosened rules for companies doing business in Cuba, still there are some hurdles ranging from transportation, logistics to Internet and credit concerns, read Reuters' news analysis here to better understand how the new rules are going to affect business on both sides.
Communication:
U.S. wireless company Verizon has signed agreements with Cuba's local telecommunication companies to allow its customers to make phone calls, send texts and use data roaming service while in Cuba. The costs, however, are lofty. Voice call charges $2.99 a minute and data usage costs $2.05 per megabyte, reported CNN Money.