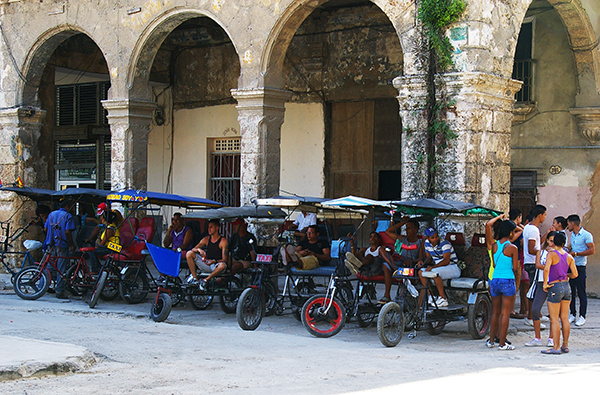 Walk.  Most of Old Havana is eminently walkable – the best way to experience it. Traffic city-wide tends to be light by most urban standards, as few Cubans own private cars.
Otherwise, most visitors use taxis to get around. These come in many forms, from state-operated taxis (whose fares are theoretically meter-based) to private taxis (including a number of vintage American cars from the 1950s -even some from the 1930s and 1940s!), three-wheeled "Coco" taxis, and bicycle cabs.
You can hail them on the street, or at stands at prominent tourist attractions.
Negotiate fares in advance and ask hotel or restaurant personnel for advice on how to get taxis and what to pay.