In Havana, the question 'What bar should we go to?' is a particularly good one. With so many excellent bars to choose from you would be forgiven for feeling a little overwhelmed with the choice.
In Havana's best live music bars you get to mix with locals, make friends, share stories and taste a bit of the local culture through dance, music and drinks.
Here are some of our favorite bars in Havana where you can also enjoy great live performances. Choose your tunes – jazz, trova, boleros or rock 'n' roll – and get a taste of Cuba's top musical talents.
La Zorra y el Cuervo
This subterranean, cramped, smoky jazz club is the epitome of the genuine jazz joint. Its tiny stage has seen some of the brightest stars of the Cuban jazz scene, ranging from Chucho Valdés to Roberto Fonseca to spontaneous visits from international giants like Wynton Marsalis. There are also performances from the young up-and-coming Cuban jazz crowd in the line-up every night.
Address: Calle 23 e/ N y O, Vedado, La Habana.
Contact: +53 78332402.
Opening hours: 22:00 – 2:00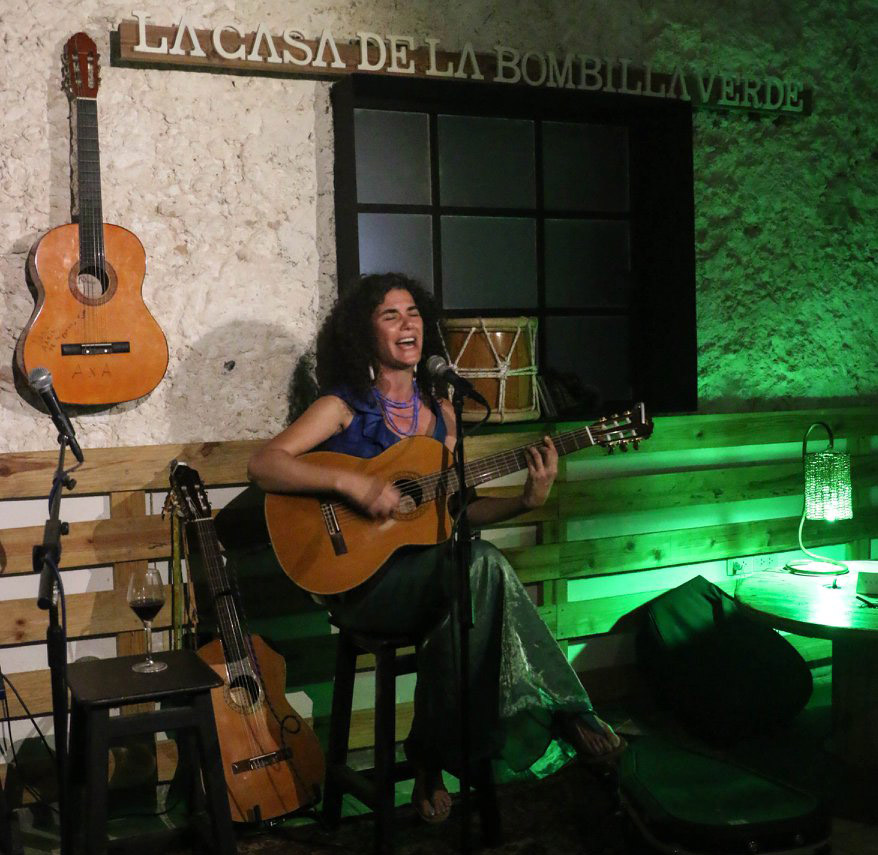 La Bombilla Verde
La Bombilla Verde owes its name to a song by the Cuban songwriter Silvio Rodriguez. Right now it is an active artistic space in El Vedado, a kind of cultural café and tapas bar where the Cuban trova is the star, with live performances almost every night, sometimes programmed and sometimes improvised. Young songwriters from all over the island come to perform here. Bohemian and relaxed, it's quite different from the prevailing bar environment in the city.
Address: Calle 11 #905 e/ 6 y 8, Vedado, La Habana. Contact: +53 5 8481331, delabombillaverdelaviejacasa@gmail.com
Opening hours: Every Day 12:00 – 24:00.
El Gato Tuerto
El Gato Tuerto (literally "the one-eyed cat") is a dimly lit bar with gleaming furniture, crowned with a small stage and only a few tables. Once a meeting point for local artists and intellectuals, the iconic bar is known for its intimate atmosphere and live bolero performances. Today visitors can enjoy great live, slow-tempo latin bolero performances as well as Cuban trova music and jazz.
Address: Calle O # 14 entre 17 y 19, Vedado, La Habana.
Contact: +53 7 838 2696
Opening hours: 22:00 – 4:00
Submarino Amarillo
"The Yellow Submarine" gets its name from the Beatles' seminal record and is Havana's truest homage to the British pop band. The club draws both young and old crowds, which together enjoy and dance to the best old-school rock and roll tracks. Every other night the club features local rock bands that play Beatles covers and other classics, as well as their own tunes.
Address: Calle 17 e/ 4 y 6, Vedado, La Habana. Contact: +53 7 8320857,
https://www.facebook.com/SubmarinoAmarilloOficial/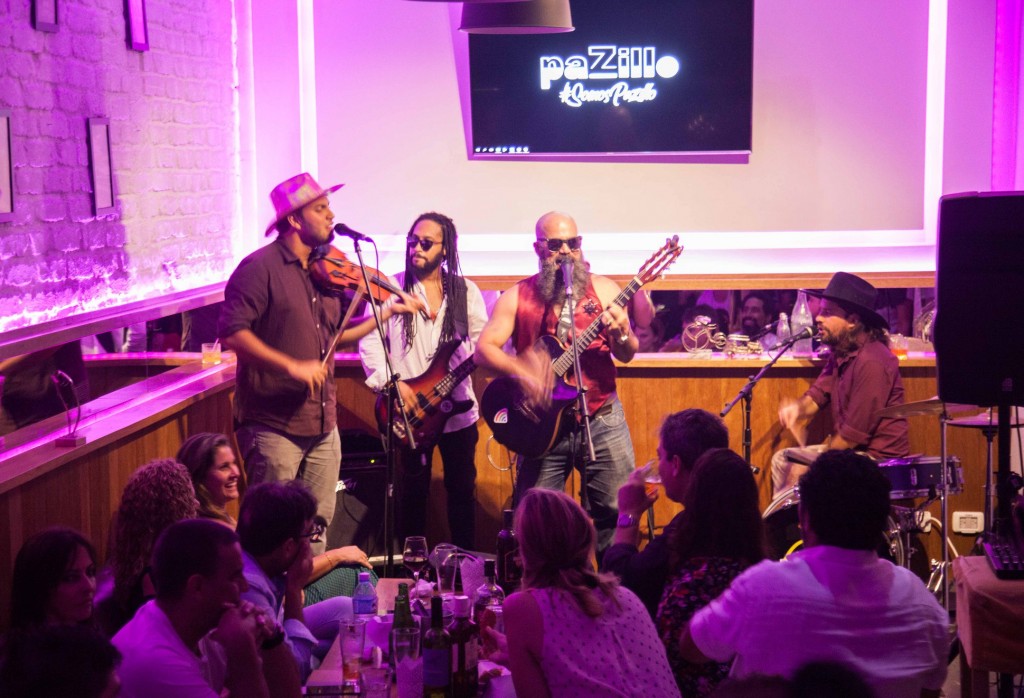 Pazillo
A cozy space located in the Vedado neighborhood, Bar Pazillo is a relaxed space reminiscent of a living room with your favorite records playing in the background. Aside from excellent live music performances from renowned artists every night of the week, the bar offers an irresistible array of the cocktails, from deliciously refreshing caipirinhas to perfectly balanced gin and tonics.
Address: Calle 5ta # 604 e/ 4 y 6, Vedado, La Habana. Contact: +53 78351106, +53 53349570, pazillo.restaurante@gmail.com
Opening hours: Every Day 12:00 – 3:00