Havana's summer style is one of its greatest charms. Visitors move around the city in flashy convertibles wearing shorts day and night. So there are plenty of casual outdoor restaurants and cool terraces to enjoy refreshing mojitos and daiquiris.
However, if you are looking for a more sophisticated alternative, with a classy atmosphere, a gourmet approach and a good wine list, there are only a handful of places worth considering. To help you in your choice, here are Havana's 5 best fine dining restaurants.
1. Otramanera
Elegant, sophisticated and contemporary. Otramanera provides a great dining experience, combined with anexcellent wine list — definitely one of the best in town.
Don't miss: The beef cooked at low temperature over roasted potatoes and caramelized onions.
Cost:CUC15-21
Address:Calle 35 e/20 y 41 Miramar, Playa
Contact:+53 72038315, otramaneralahabana@gmail.com, reservas@otramaneralahabana.com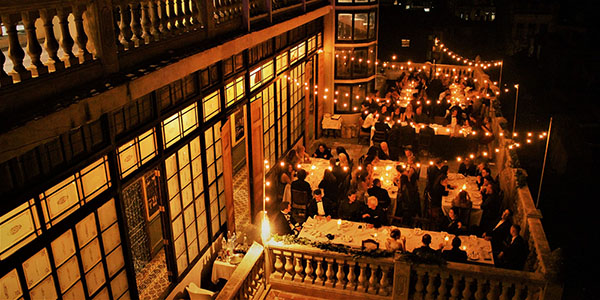 2. La Guarida
Two decades since openingthis place has become synonymous with fine dining in Cuba. And for itsoverall quality and atmosphere, La Guarida is pure value.
 Don't miss: The Smoked Marlin tacos with rum perfume, mayonnaise and capers appetizer, the suckling pig in a savory honey and orange sauce (try it with Champagne).
 Cost: CUC28+
 Address: Concordia #418 entre Gervasio y Escobar, Centro Habana, La Habana
 Contact: +53 7 8669047, http://www.laguarida.com
 3. El Cocinero
Being set in a refurbished cooking oil factory is reason enough to love this place. There is great food too, of course, at the gourmet restaurant on the first floor, and arooftop terrace adds a nice spot for a drink and a chat.
Don't miss: The tuna toast appetizer, scented aniseed rice with lobster.
Cost: CUC15-21
Address: Calle 26 e/ 11 y 13, Vedado, La Habana
Contact: +53 7 8322355, http://www.elcocinerocuba.com, info@elcocinerocuba.com
4. Riomar
This seaside restaurant is located off a small bay where Miramar meets the Malecon and where the Almendares river ends. The restaurant has a lovely terrace facing the sea where guests can enjoy a drink while looking out over a tranquil inlet.
Don't miss: The swordfish ceviche, which is served with a thin layer of guacamole, or the grilled fish with octopus for amain course.
 Cost: CUC28+
Address: Calle 3ra y Final #11, La Puntilla, Miramar
Contact:www.restauranteriomar.wordpress.com, +53 7 2094838 Facebook @restauranteriomar
5. La Esperanza
 La Esperanza is the "last vanguard of home-styled cooking in Havana", to quoteits owner. The restaurant is set in an ivy-cloaked house that opens up to an opulent but serene dining room. The menuis a singlepage, keeping it simple, but everything on it is delicious.
Don't miss: The Esperanza chicken:half of a boneless chicken cooked in honey sauce with curry, onions and peppers.
 Cost: CUC15-21
Address: Calle 16 #105 entre 1ra y 3ra, Miramar, Havana
Contact: +53 7202 4361, paladar.laesperanza@gmail.com