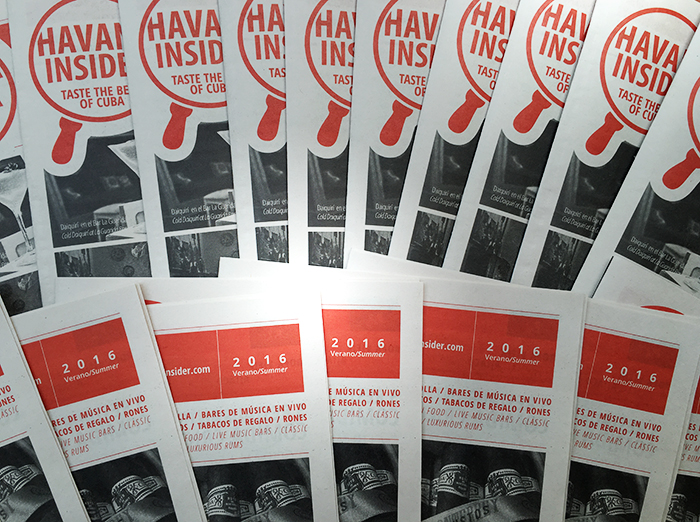 Our first print edition of Havana Insider was released in December 2015 to much acclaim, and our second edition has now hit the streets in Havana.
As the only independent, locally published guide to great restaurants, cigars, rums, and bars in the city, Havana Insider is a unique source to help you navigate through the best of Havana and discover hidden gems.
The bilingual quarterly pocket guide in English and Spanish is available for free in many of the city's top restaurants and bars, and you can download it here for free too.
If you're traveling to Cuba, or even just thinking about making the trip, be sure to check out our printed guide.
-Krystal Schwegel, General Manager of HavanaInsider.com