This year (2019) marks 500 years since Havana's foundation as a city, so there's no better time to experience the place in all its celebratory glory
 Here are some of the top events happening in Havana this year.
January 16-20: XXXIV Jazz Plaza International Festival
Venue: Theaters and concert halls in Havana
Website: http://festivaljazzplaza.com/
 The 34th edition of the International Jazz Plaza Festival sets the tune that Havana will be humming throughout 2019. It includes renowned locally grown Cuban artists such as Roberto Fonseca, Los Van Van, Harold and Hernán Lopez-Nussa, Gastón Joya and Dayme Arocena, while also inviting prominent jazz musicians from elsewhere, including Joss Stone, Emma Pask, Tony Succar and David Weckl, to name a few.
February 7–17: 28th Edition of the International Book Fair
Venue: Fortaleza San Carlos de La Cabaña, +53 72040624
Website: www.filcuba.cult.cu
Every year the Fortress San Carlos de La Cabaña hosts the largest literary event in Cuba. Literary people from more than 50 countries will be in attendance, and the event also offers an amazing photo opportunity from the other side of the Bay of Havana.
February 18-22: Habano Festival 2019
Website: www.habanos.com
Contact: +53 72040513, ext. 565
Cuba's biggest, most important and most fun cigar festival is pulling out all the stops this year.
Special prominence is being given to brands such as Trinidad, celebrating its 50th anniversary, San Cristóbal de La Habana, celebrating 20 years of existence, and Hoyo de Monterrey (creator of our choice for best cigar of the year "Le Hoyo de Río Seco"), which will present its first Gran Reserva Cosecha 2013 in its iconic Vitola Double Corona style.
The festival is an intense five-day program during which connoisseurs and fans of Cuban cigars can enjoy traditional Gala Dinners, classes and conferences given by international experts, as well as contests and auctions. Visits will be made to the plantations of Vuelta Abajo, in the Pinar del Río region and to the main production factories this year. Try not to get too tired during the day; the festival nights feature live music, excellent food and tastings of the finest Cuban rums.
March 4-10: 18th Edition of the International Festival 'Fiesta del Tambor'
Main venues: Mella Theater, El Salón Rosado de La Tropical, Mella Theater Gardens, Culture House of Plaza and Palco Hotel.
Website: http://www.fiestadeltambor.cult.cu/
The National Center for Popular Music has invited all those interested in Cuban percussion to take part in this percussion and dance contest. Cuba's most popular dance music orchestras will take part as well as other outstanding dance companies, jazz and folk music groups and other foreign guests. The three main contests, open to all ages and nationalities, are percussion, casino dance and rumba dance.
March 14-18: Blondie in Havana
Venue: Mella theater
Website: https://blondieinhavana.com/
For years the iconic American rock band "Blondie" has wanted to perform in Cuba. So this event is more than a concert, it's a cultural package that has been years in the making, and no doubt will promise an impeccable artistic production.
The program includes two exclusive concerts at the Mella Theater with interpretations of its classics, along with collaborations with Cuban artists such as Alain Pérez, David Torrens and Síntesis.
Rebellious American punk rock meets Caribbean rhythm? We're there!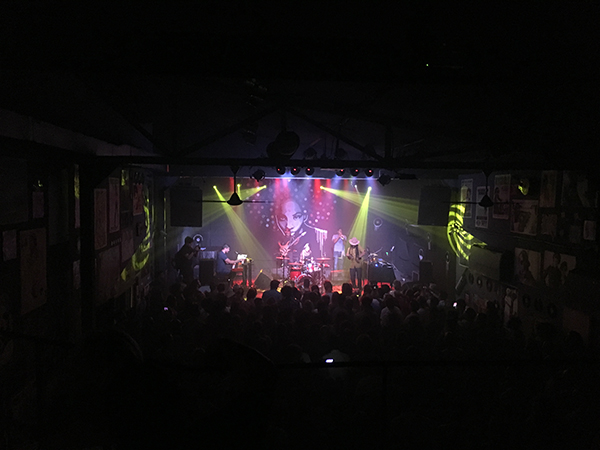 March 21-23: Havana World Music Festival
Venue: Metropolitan Park of Havana (Almendares Park).
Website: www.havanaworldmusic.com
For the sixth consecutive year the Metropolitan Park of Havana will host the popular Havana World Music Festival. No prizes for guessing where the artists for this event come from … it's everywhere, even if Cuba is dominant. Names such as Eme Alfonso, Yissy and Bandancha, Los Muñequitos de Matanzas and Kumar represent the Cuban contingent, while the international flavors are added by groups such as Ozomatli (USA), Francisco the Man (BR), Nomadic Massive (CA) and Renu (IN), among others. It's three days of partying and non-stop concerts, so we recommend you arrive early.
April 12–May 12: 13th Edition of the Havana Biennial
Website: http://www.biennialfoundation.org/biennials/havana-biennale/ 
The biggest visual arts event in the country this year includes 230 artists from around the world, united by the general theme: "The Construction of the possible". Organized by the National Council of Plastic Arts and the Wifredo Lam Contemporary Art Center, both parts of the Ministry of Culture, this artistic event is always characterized by high quality and deep works of art, often interactive, exhibited in the streets of Havana.
This edition goes beyond its usual boundaries, taking its art outside the capital to provinces such as Pinar del Río, Matanzas, Cienfuegos, Santiago de Cuba and Camagüey.
Some of the initiatives we're looking forward to most: the group of collective projects "Detrás del Muro", the Chullima Workshop coordinated by the artist Wilfredo Prieto, and the Cultural Corridor of Linea avenue.
July 7-13: 15th International Film Festival of Gibara
Venue: Gibara, Holguín
Website: https://ficgibara.com/
'The Humberto Solás International Festival of Poor Cinema' is the somewhat wordy official name of this emblematic film festival. Founded in 2003 by Humberto Solás, one of Cuba's most important filmmakers, to give voice to filmmakers with limited funds, the festival ostensibly values and rewards good independent cinema.
But this event in the town of Gibara in Holguín province is about more than just good movies. This week is also about parties, concerts, romance, beer and fresh and cheap seafood. For six days this charming little town in the East of the country becomes a great bohemian party with cinema as a social glue.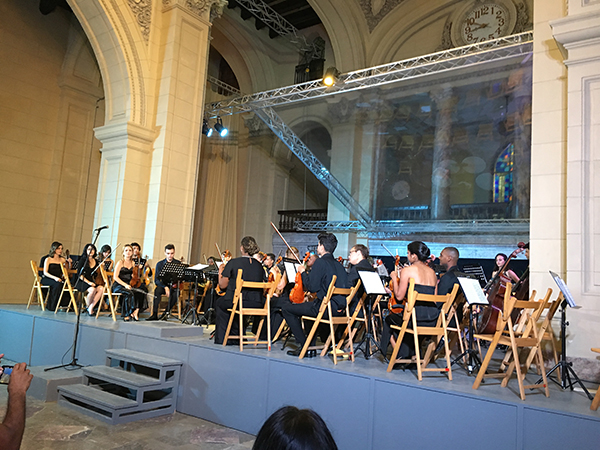 October: Classical Music Festival 'Mozart Havana'
Main Venue: Lyceum Mozartiano de La Habana, Oratorio San Felipe Neri
Website: https://lyceumozartianodelahabana.wordpress.com/2017/09/04/proximamente-festival-mozart-habana-2017-2/
A week where classical music invades Old Havana, where virtuous Cuban and international interpreters of Mozart's work meet under the baton of the Mozartian Lyceum of Havana.
October 18-27: Theater Festival of Havana
Venues: Various theaters halls
This prestigious event is held every two years, gathering an interesting array of Cuban and international theater productions.
October 28-November 2: International Fair of Havana
Venue: EXPOCUBA Exhibition Center
Website: http://www.feriahavana.com/es/
An important event in the trade and investment scene in Cuba. The Havana International Fair (FIHAV) has established itself as one of the most important commercial exchanges in the Caribbean.
November 16-18: Marabana Havana Marathon
Website: http://intranet2.inder.cu/marabana/
 One of the most important sporting events in the country and without doubt the one with the most participants, the Marabana Havana Marathon invites runners, walkers, elites and disabled over various distances to run their hearts out, starting and finishing in Old Havana.
November 17-22: Baila en Cuba (Dance in Cuba)
Website: http://www.bailaencuba.com/
Some people say all Cubans can dance. But come to Baila en Cuba and you'll quickly see – some dance better than others. And the participants at this casino and salsa festival dance best.
December 5-12: Havana Film Festival
Venues: Cinemas of the Capital
Website: http://habanafilmfestival.com/
Since its founding in 1979 this festival, also known as the International Festival of New Latin American Cinema, has helped to recognize the most important representatives of Latin American film. Its focus is on Latin American identity, though it also hosts a large sample of contemporary films from the rest of the world.