DOCTOR CAFÉ
Calle 28 #111 e/ 1ra y 3ra, Playa | +53 72034718 | www.doctorcafehabana.com
Doctor Café opened in 1996, and has not changed much since. They have always maintained a low profile, with customers who tend to be regulars. Unusually, they don't have a menu; the offerings vary depending on what's available that day. The grilled meats are a speciality, but they also have several other types of meat, as well as fish and seafood. All the ingredients are incredibly fresh and top quality. Just don't expect elaborate dishes. The appeal here is in simple, natural flavors of the food.
DECAMERON
Linea # 753, Vedado, Havana | +5378322444 | Facebook: @RestauranteDecameron
Few restaurants in Havana offer the same kind of getaway experience, remarkably calm and private, away from the buzz of the streets. Start with a bottle of Jacquart Champagne, priced at a very reasonable 35CUC, before jumping into empanadas stuffed with yucca and crab. Standout entrees include one beautifully medium-rare beef filet smothered in a hearty mushroom-onion cream sauce. This is a serious restaurant.
TOCAMADERA
Calle 38 #118 e/ 1ra y 3ra, Miramar | +53 52812144 | Facebook: @tocamaderahabana
It is a mystery that so few people in Havana know about this charming little restaurant. The restaurant is so calm and laid-back that it may be easily overlooked. However, once you step in, you'll notice its charming bohemian décor, which adds to the chilled and casual atmosphere. If you're looking for a new spot for intimate lunches or a quick cup of coffee, try Tocamadera! You won't regret sinking your teeth into one of its tasty gourmet burgers or one of its succulent pastas with truffle and Manchego cheese. Tocamadera is easily one of our favorite hidden gems in Havana.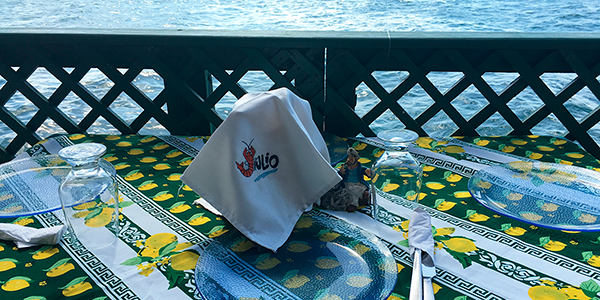 CASA DE JULIO
Baracoa neighborhood | +53 52956580
This little restaurant by the sea is the essence of a "paladar," a term that refers to Cuba's small, mostly family-run restaurants. Located 40 minutes from Old Havana, Casa de Julio is in the beautiful fishing town of Baracoa. The shellfish is a notch above most, featuring extremely fresh and well prepared dishes. Specialties of the house are octopus and the "garbanzos marineros". Don't miss the stuffed plantains either. Reservations are required. Ask for the table outside on a cute little balcony by the sea.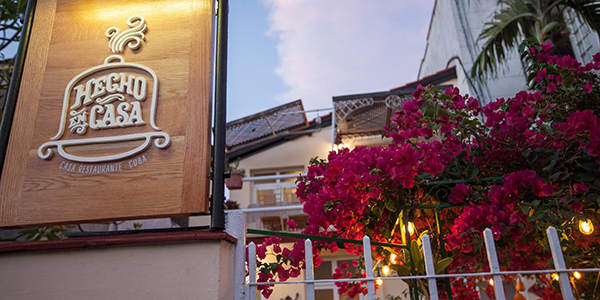 HECHO EN CASA
Calle 14 #511 e/ 5ta y 7ma Playa | +53 72025392 | Facebook: @HechoenCasa.Cuba
With just seven tables, chef-owner Alina Menendez Lamas dazzles with a daily menu in a space that feels like home. Lamas makes a point of explaining her approach and her dishes to every table. Eggplant moussaka and homemade "Picadillo a la Habanera" (mincemeat) are standouts. Lamas especially shines at dessert, look for the Baracoa Cuban chocolate ice cream. Quiet and cozy. Reservations are required.