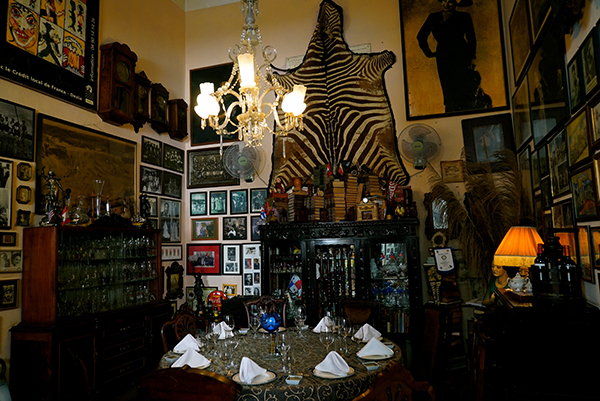 You wouldn't expect President Obama to have dinner in a private restaurant on the evening of the first day of his official visit to Cuba – the first in nearly 90 years. But we think he made a good choice. President Obama chose Centro Habana's San Cristóbal – one of our favorite places to eat in the city.
San Cristóbal offers hearty traditional Cuban food (cocina criolla) on one of the narrow streets of Centro Habana not far from the famed La Guarida restaurant. It is set in a restored 20th Century house with an ample and well ventilated hallway where some tables are neatly located (see image below).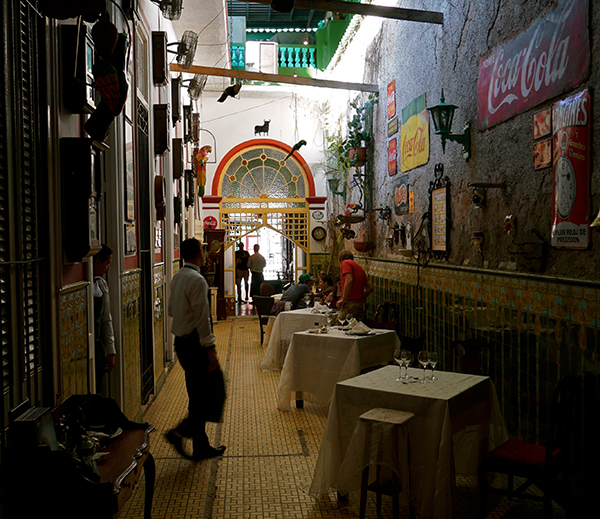 Adjacent to the hallway are bedrooms-turned small dining rooms, eclectically decorated with memorabilia from the 50's and even a zebra skin hanging on the wall.
Servings are substantial and the food on offer is wholly Cuban – with pork, lamb and beef prominent on the menu. Many of the featured dishes have been forgotten in the common Cuban household and the restaurant has done an excellent job helping rescue them and restore them. During our visit we had pork rolls filled with plantain with rice and beans as a side dish. The pork was tender and salty, yet well balanced by the slight sweetness of the plantain. The ingredients here are of exceptional quality.
Try the fried malanga as a starter, here they are really small rather than big which is an amazing move.
Don't expect a light meal here as the food is very rich yet delicious. We are sure the President and his family were more than satisfied for his first night in Havana.
Good luck getting a table.
Address: San Rafael #469 e/ Lealtad y Campanario, Centro Habana
Tel: (+53) 7-860-9109
Opening hours: 12 pm -midnight
Price: Expensive