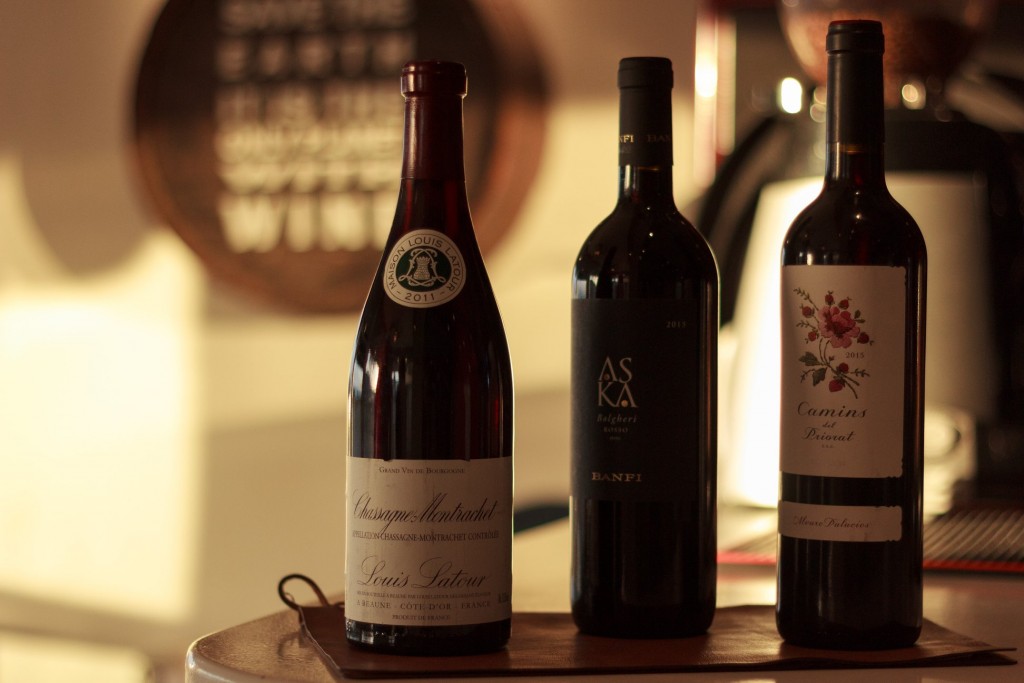 At the entrance of the tunnel that divides the Vedado and Miramar neighborhoods, just where the malecón begins, you'll find one of Havana's newest wine restaurants. Its owner, a renowned Cuban sommelier, pays special attention to his wine selection – although expensive, the wine list is really diverse, especially for Cuban standards, offering a wide variety of reds, whites and sparkling from all over the world. Standouts include: Abbadia Ardenga Brunello di Montalcino 2012, Banfi Brunello di Montalcino 2013, Georges Duboeuf Domaine des Rosiers 2015(this is a serious Beaujolais), Cloudy Bay Pinot Noir 2015, and the Vega Sicilia Pintia 2013. There is also an excellent collection of premium rums and great cocktails.
The cuisine is by Cuban chef Boris Prieto, a master of fusion and pairing, and focuses on seafood dishes. The long pasta with seafood is a must; the tagliatelles cooked al dente retain all the flavors of the sea. The grilled bonito tenderloin is incredibly fresh and highly recommended. Some of their stylized Cuban recipes also stand out, such as the rice balls with chicken a la chorrera and the pork loin with chicharrones (pork rind) served with tamarind sauce, both created by the restaurant. For those who enjoy a good veggie meal, the Costa Vino salad is something you won't forget.
Costa Vino is a small and cozy restaurant with impeccable service and also a serious restaurant, with its impressive wine offerings. The space is comfortable both for lunch and dinner with an area with air conditioning and an outside terrace for when the sea breeze is blowing. Cigar lovers take note: the place will feature a humidor soon, so you can enjoy a magnificent cigar after dinner.
Food: Cuban and International seafood
Schedule: Every Day 12:00 – 00:00 hrs
Cost: 15 – 21 cuc
Address: Calzada #1209 e/ 18 y 20, Vedado, Plaza de la Revolución.
Contact: +53 5290 7255, +53 5263 5813, costavino.restaurante@gmail.com
Facebook: @costavinorestaurant
Web: www.costavino.com