My Top 10 list this year makes a statement: Large, classic cigars like double coronas and torpedos remain some of the benchmarks of Cuba. They continue to offer some of the greatest smoking experiences and cigar production expressions from the island.
This sentiment goes slightly against the current, as more consumers seem to favor short and fat cigars like robustos and canonazos. I often hear complaints about not having enough time to smoke big cigars (or even a Churchill-sized cigar), but if you're going to rush it, why smoke at all? Cuban cigars take time and our full attention to enjoy. Often I find that a robusto just isn't long enough. Robustos are great, but I usually end up smoking two in a session with friends.
A double corona offers plenty of flavor and appreciation for more than an hour of kicking back and enjoying the moment. It's the perfect afternoon smoke while hanging with friends in a place like the P&L Club in Hong Kong. The Hoyo de Monterrey Double Corona, my Cuban Cigar of the Year, represents the height of this great style.
It's sort of déjà vu to write about the Hoyo DC. I remember when I worked at Cigar Aficionado in the mid-1990s, and the cigar received a perfect 100-point rating. In a few months, you couldn't find one in the global market. Back then, the La Corona factory made only a few hundred thousand sticks. I suspect production hasn't changed much, as the double corona size has gone out of fashion.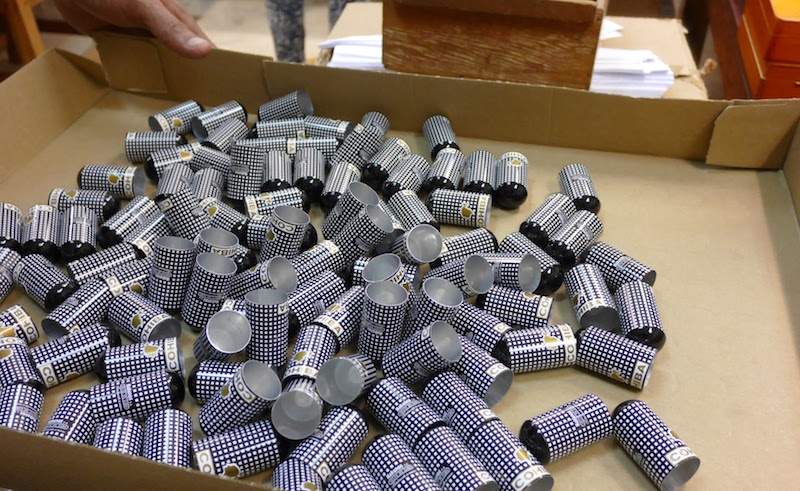 For my No. 2 cigar, I have no idea how many Partagas Serie D No. 5 are made, but the short and flavorful cigar delivers by all accounts. I love the fact that it comes in tubos. More and more of the cigars I buy come in the aluminum cylinders. They're easy to travel with and they seem to keep the cigars in very good condition: moist and unharmed.
Coming in at No. 3 is another classic double corona. The Partagas Lusitanias seldom disappoints, though I've had more and more that have not been rolled properly and don't draw. I still love the smoke.
I smoked my No. 4 cigar many times this year, and I continue to seek it out when I'm in Hong Kong. La Gloria Cubana Revolution Exclusivo Asia Pacific is terrific. Find the regional edition for Asia if you can. No. 5, Bolivar Super Coronas Edicion Limitada 2014, is equally excellent and the limited edition cigar seems slightly less dominated by the darker wrapper, allowing it to deliver plenty of rich and powerful Bolivar character.
The production of torpedo or piramides/campanas cigars are also limited due to the craftsmanship required to make the cigars. Rollers in Cuba's factories need to be the very best or highest rated. The precision and knowledge to make a torpedo is unequaled in Cuba, and that's why this style rounds out the remaining spots on this list.
The Top 10 Cigars of 2016