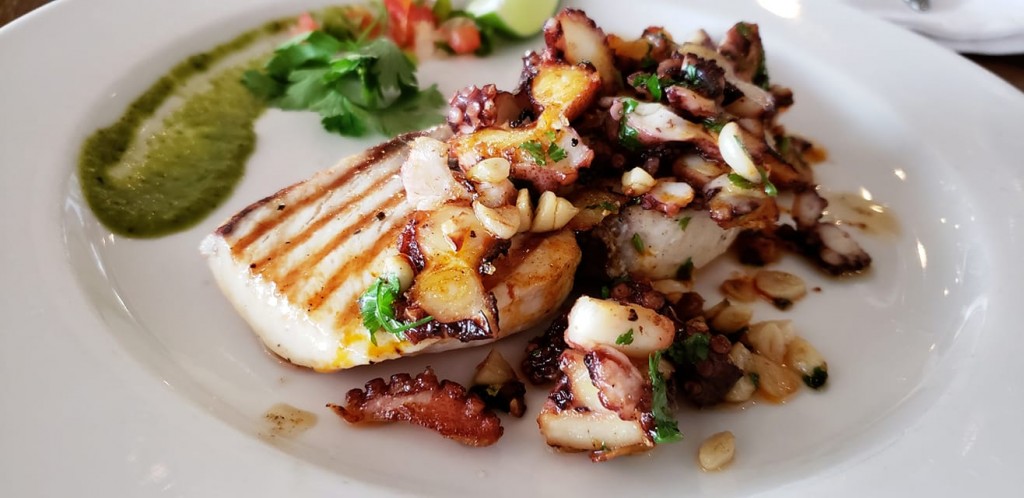 1. Río Mar
This seaside restaurant is located off a small bay where Miramar meets the Malecon and where the Almendares river ends. The restaurant has a lovely terrace facing the sea where guests can enjoy a drink while looking out over a tranquil inlet.
Address: Calle 3ra y Final #11, La Puntilla, Miramar
Contact: www.restauranteriomar.wordpress.com, +53 7 2094838 Facebook @restauranteriomar
Don't miss: The swordfish ceviche, which is served with a thin layer of guacamole or the grilled fish with octopus for the main course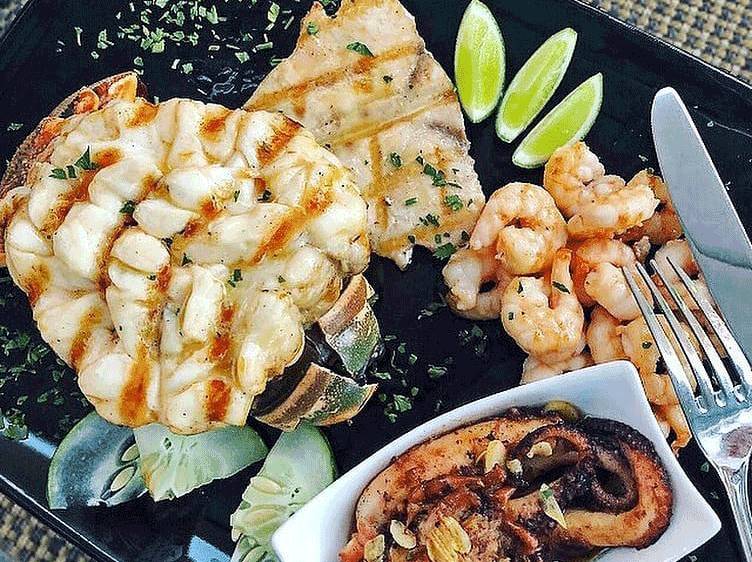 2. Vistamar
You'll be hard pressed to find a better restaurant view in Havana than the one at Vistamar. Located in the courtyard of an elegant Miramar mansion, you are so close to the Caribbean Sea it almost feels as if you're sitting in the water. The grilled seafood is sublime and there is also an interesting – and reasonably priced – wine list.
Address: Ave 1ra #2206 / 22 y 24, Miramar
Contact: +53 7 2038328, reservas@restaurantevistamar.com Facebook @paladarvistamar
Don't miss: Grilled fish of the day
3. Santy
Tucked away near the mouth of the Jaimanitas river in a fishermen's village of the same name, Santy offers whatever catch local fisherman bring them that morning. Delicious and surprising starters include fresh sashimi, home-made smoked fish, and a tuna tataki. On the grill, go for the swordfish.
Address: Calle 240A #3023 esq. 3raC, Jaimanitas
Contact: +53 52867039 Facebook @SantyPescador
Don't miss: Grilled swordfish or the seafood pasta
4. Mediterráneo
Mediterráneo – Blue and white décor, spacious, airy, attractive and modern. But really the star here is the fresh, inviting and visually appealing food (tending Italian and seafood) prepared by Sardinian chef Luigi Fiori.
With a fashionable farm-to-table approach, Mediterráneo have some of the best ingredients in town.
Address: Calle 13 #406 e/F y G, Vedado
Contact: +53 78324894 Facebook @mediterraneohavana
Don't miss: a melt-in-your-mouth fish cooked with tomatoes, onions, and green and black olives.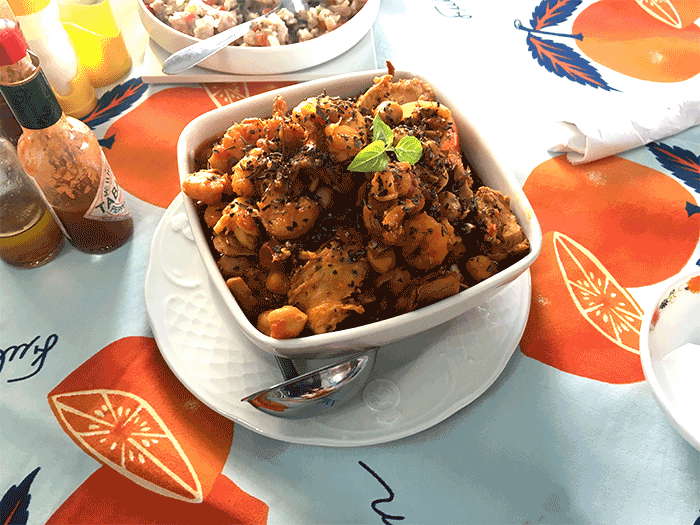 5. Julio
This little restaurant by the sea is the essence of a Cuban paladar.  Owner Julio and his wife Iskra handle the expert cooking and friendly service for the restaurant's five tables. The shellfish is a notch above most, with fresh octopus (stuffed into plaintains), tuna, and fish. Reservation required.
Address: Calle 1ra #16617, Playa Baracoa, Baracoa
Contact: +53 52956580
Don't miss: "garbanzos marineros"