The 18th Festival del Habano began on the 29th of February in a bright and warm Havana. The festival took off with the usual press conference at the Palacio de la Convenciones where journalists and professionals from the industry came for a review of the events during the festival as well as new releases and business figures from Habanos S.A.
The main releases announced for 2016 are the Hoyo de Monterrey Reserva Cosecha 2012, the H. Upmann Magnum 54. The most important releases this year include three new releases in the line of Cohiba to commerate the famous brand's 50th anniversary. The biggest release will be the Cohiba Medio Siglo (52 x 150 mm), a small format cigar described as " a hybrid between the Siglo VI [width] and the Siglo I [length]" in the words Leopoldo Cintra González, commercial vice-president of Habanos. Other new releases include Cuaba 20 Anniversario, the limited editions Montecristo Dantés, Romeo y Julieta Capuletos and the Trinidad Topes.
The other significant release in the context of the 50th anniversary of Cohiba is a unique set of 50 humidors. The humidors (in the photo) are all handmade and lined with Cuban Tobacco leaves plated with 24-carat gold into each of the tiles that make up the cabinet doors. Each humidor will carry 50 cigars sized with a previously unreleased vitola of 60 mm ring gauge and 178 mm length. This unique set of humidors will be sold in auction for an initial price that has not been disclosed. Guests will be able to find out during the closing gala dinner when the first of the humidors will be sold.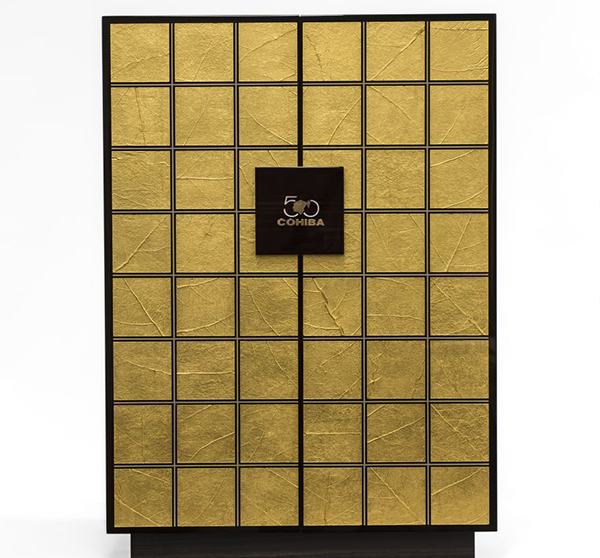 Finally, a further set of humidors containing a set of the previously unreleased Cohiba Majestuoso 1966 will be the third addition of these commemorative releases. Each of the humidors will contain 20 cigars with a 58mm ring gauge x 150 mm length. This set of humidors will be limited to a set of 1966 units.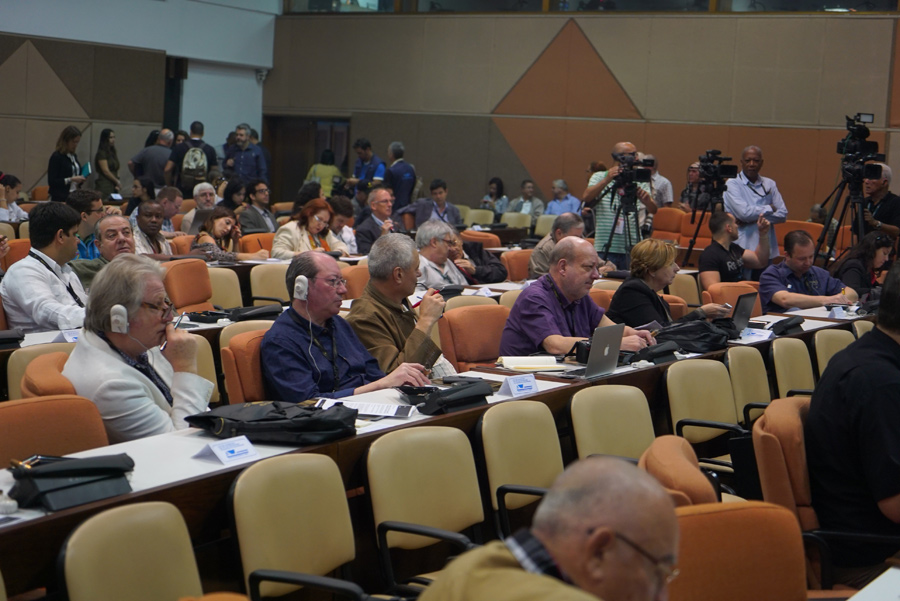 James smoked the Hoyo de Monterrey Reserva Cosecha 2012 on Tuesday after the welcome party the night before and didn't think that much about the cigar. Check it out in a quick blog we will post soon this week.
– Jacobo Andrade Garcia Llamas, senior editor at JamesSuckling.com and HavanaInsider.com