I was in Havana last week and a number of thoughts came to me while visiting various hotels, restaurants and bars in the capital.
There's no question, Havana's culture, people, food, and architecture make it a beguiling place to visit. It's probably also a safer place than anywhere else in Latin America.
But a combination of market and planning realities are causing some warning lights to flash.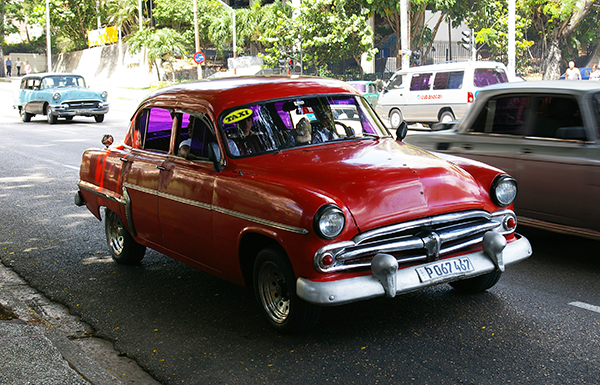 A lot more foreigners, especially Americans, are visiting Cuba. You don't need industry projections (four million people in 2015) to know this–it is obvious all around the place. I saw a Cuban newspaper article that talked about the quickly growing numbers and asked "Is Cuba ready to receive 10 million tourists?" Unfortunately, the answer at the moment seems to be "no."
When demand outstrips supply and capacity, the quality of a travel experience can suffer. Prices can spike, hotels can overbook, and support industries can overcharge. You hear a lot of stories of this happening already–of huge rate hikes for hotels, visitors with confirmed reservations being turned away, gross and routine overcharging of foreigners by both state and private taxis, and the like. It's high season in Havana now–it would be hard to imagine more fabulous weather anywhere–and all these problems seem especially acute.
Officially, Cuba has 63,000 hotel rooms, but the government estimates it will need over 200,000 to accommodate demand over the next decade. Getting there, and boosting quality (I've never seen a hotel in Cuba that is honestly at an international 5 – star level) will be a challenge to planners in this state-controlled process.
The non-state sector–e.g. a growing number of private houses offering rooms, and services such as AirBnB that have begun operation in Cuba–are starting to offer market solutions to a classic market problem. But, their quality, for the moment, varies tremendously and standard amenities and services (including reliable electricity and water) can sometimes be an issue.
The upshot is that if you go to Havana, for the foreseeable future, make sure you do it with with the good and well-established programs.  Cuba Educational Travel is one I really like, especially for the quality of human interaction they create. They, and a few others, have the track record and depth on the ground to ensure good services, manage the unexpected, and deliver the amazing and unforgettable human experience that a visit to Havana can be.
This doesn't mean you have to subject yourself to a group travel experience if that is not your thing. And it isn't mine. The top programs can do good custom arrangements for self-forming groups. For now, that's the way to go. In any case, plan ahead or be disappointed.
– William McIlhenny, Co-Publisher of HavanaInsider.com